TIMXON Receives Acclaim from TUV Rheinland for Excellence in EV Charging Solutions at Dongguan Facto
TIMXON

Mar 28,2023
[Dongguan, 31/07/2023] - TIMXON, a global leader in electronic manufacturing, proudly announces the successful visit and investigation conducted by TUV Rheinland, the renowned international certification organization, at its Dongguan factory. The visit focused on uating TIMXON's expertise and quality in EV charging solutions. The outcome of this collaboration highlights TIMXON's commitment to sustainable energy solutions and reinforces its position as an industry leader.
As the demand for electric vehicles (EVs) surges globally, EV charging infrastructure plays a pivotal role in fostering the adoption of eco-friendly transportation. Recognizing this, TIMXON has continuously invested in research and development to deliver innovative, reliable, and safe EV charging solutions.
The visit and investigation conducted by TUV Rheinland involved an in-depth analysis of TIMXON's EV charging production processes and quality management systems. Experts from both organizations engaged in meaningful exchanges, discussing advanced technologies, and exploring best practices to enhance EV charging solutions.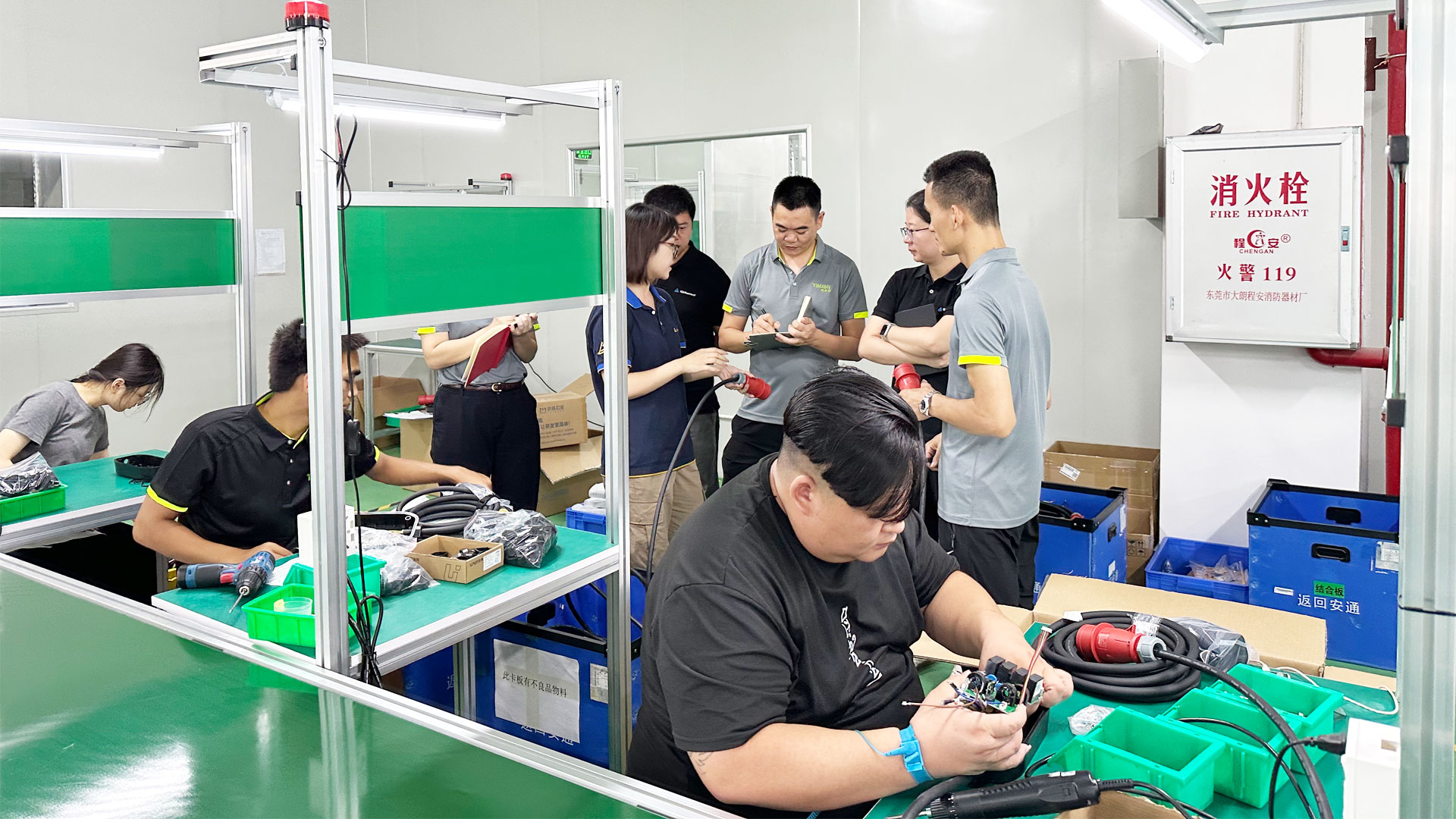 "We are extremely pleased with TUV Rheinland's visit to our Dongguan factory. Their expertise and uation reaffirm our commitment to producing cutting-edge EV charging solutions that adhere to international standards of safety and efficiency," said Alex, CEO at TIMXON.
TÜV Rheinland, as a global certification authority, brings a wealth of experience in green energy and electric mobility. The collaboration between TÜV Rheinland and TIMXON strengthens the credibility of TIMXON's EV charging solutions and showcases their dedication to environmental sustainability.
The guidance work provided by TÜV Rheinland during the visit has been instrumental in validating the robustness of TIMXON's manufacturing processes and ensuring that the products are compliant with stringent global standards.
"We commend TIMXON for their unwavering commitment to quality and innovation in the EV charging sector," said Paulus Hou, General Manager at TÜV Rheinland (Shanghai) Co,.Ltd. "TIMXON's Dongguan factory exemplifies excellence in the field, and we are confident that their state-of-the-art EV charging solutions will contribute significantly to the green transportation landscape."
TIMXON remains steadfast in its mission to develop cutting-edge technologies that accelerate the transition to sustainable energy solutions. The collaboration with TÜV Rheinland further solidifies TIMXON's position as an industry leader in providing reliable and efficient EV charging solutions.
About TIMXON:
TIMXON is a leading global electronic manufacturing company known for its commitment to innovation, quality, and customer satisfaction. With a diverse portfolio of products, including EV charging solutions, and electronic components, TIMXON continues to push the boundaries of technological advancement to meet the evolving needs of the global market.
About TÜV Rheinland:
TÜV Rheinland is a renowned international certification organization, established in Germany in 1872. The organization is dedicated to providing independent third-party certification services across various sectors, including green energy, safety, sustainability, and more. TÜV Rheinland's globally recognized certification marks are synonymous with quality, safety, and environmental responsibility.

Return